Popular Sporting Events Explained
11 August, 2016
With the summer weather in full force and people across the world becoming more and more active, we decided to take a look at some of our favorite sporting events.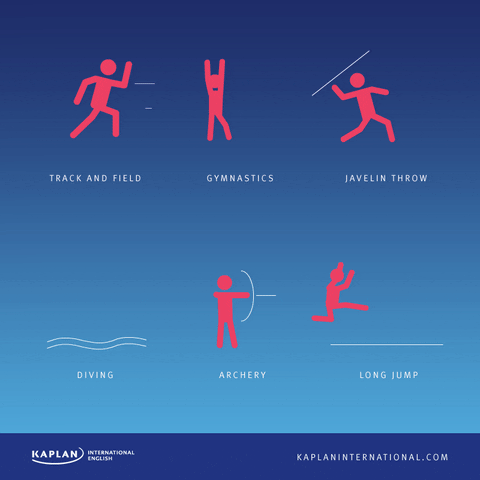 Track and field
Also known as "Athletics" in some countries, this event includes a combination of single runner sprints, relays, decathlons, shot put, and the high jump, among others.
Fun fact: The 100m sprint champion is hailed as the fastest man on earth, and Usain Bolt currently holds this title completing this event in only 9.63 seconds!
Gymnastics
There are three different types of gymnastic events: artistic, rhythmic, and trampoline.
Fun fact: The youngest gymnastics competitor in an international competition was a 10-year-old Greek gymnast who competed in 1896, However today's athletes can only complete if they are 16 years or older.
Javelin Throw
In this event, athletes throw a javelin as far as they can, running and releasing it before the end of the runway. In order for the throw to be valid, the javelin must land on its tip.
Fun fact: In ancient Greece, javelin throwers competed on horseback. Today, competitors throw the javelin from ground level.
Diving
A popular event in the swim team competitions, diving is one of four disciplines swimmers take part in. Diving events include both synchronized and individual diving.
Fun fact: Diving off a 10-meter diving board is the same as leaping off a three-story building.
Archery
In order to advance within a competition, archers must be able to hit a target the size of a coaster from a distance of 70 meters.
Fun fact: During the Middle Ages, a skilled archer could release anywhere between 10 and 12 arrows per minute. That is approximately one arrow every 5 seconds!
Long jump
The long jump is an event in which athletes combine speed and strength in an attempt to jump as far as they can from the designated take off point.
Fun fact: The world record for the long jump was 8.95 meters, or 29 feet 8¼ inches.
Have any other fun facts about your favorite sporting events? Share them with us in the comment section below!